Meaningful icing tests on products and plants
Targeted optimization of products and systems
The true performance of a system becomes apparent only when it is used under real conditions. In the worst case, cold and icing can lead to the complete failure of components and assemblies – a dangerous scenario for mobility applications as well as for the food, chemical and medical industries.
For this reason, icing tests in ice wind tunnels, climate chambers and on-site factories are now a fundamental part of product development and quality assurance.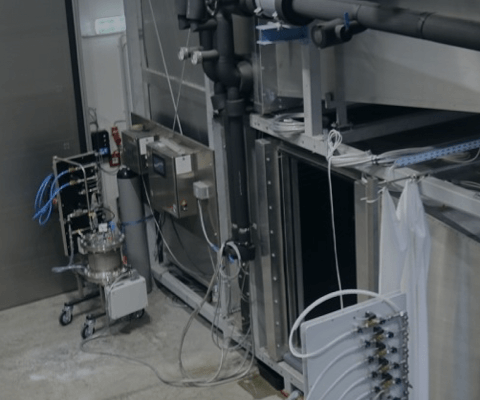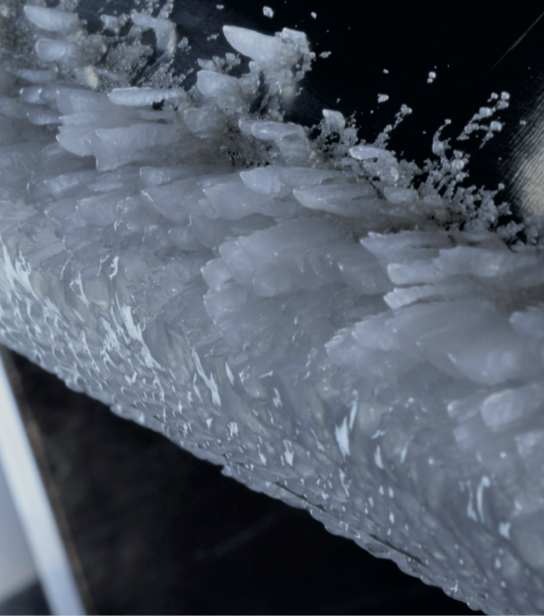 N

Simplification of development
With a series of tests, you can verifiably prove the functionality of products under the influence of cold, icing and high humidity and improve them if necessary.
N

Progress for quality assurance
The performance of all-weather products can be analyzed under real conditions.
New technologies for minimizing the risk of icing in safety-critical applications (e.g. in aviation) can be reliably validated under exact reproduction of atmospheric conditions.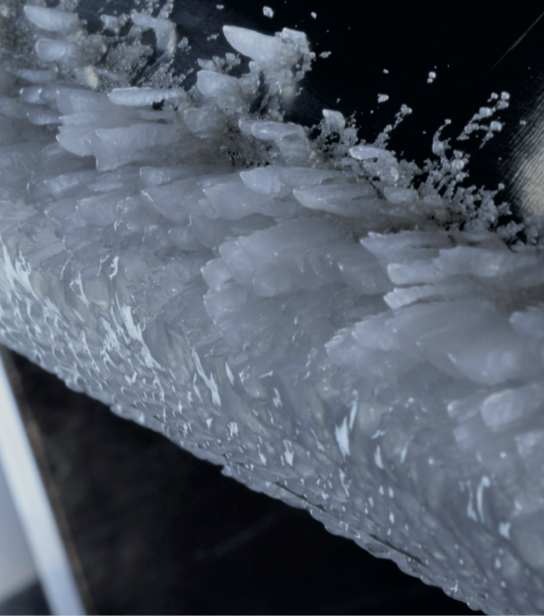 Our employees have in-depth training in the preparation, execution and evaluation of experimental tests in ice wind tunnels and climatic chambers. In addition, we are familiar with all aspects of industrial control and automation technology and have cross-industry knowledge in mechanical process technology and electrical control engineering.
Testing and validation of new products
We check the design of components, assemblies and complex systems at all stages of development (laboratory sample, functional sample, prototype, pilot series, series) and identify weak points in icing.
Our special know-how: determination of ice loads for components of overhead lines in high-voltage electrical transmission (e.g. insulators), effectiveness testing of traffic signal technology in winter conditions, testing of weather sensor technology.
We use sensor technology adapted to your factory for process monitoring. In short- and long-term analyses, we look at the interaction of all plant components, identify icing-related bottlenecks and failures, and develop appropriate countermeasures. Experience shows that an improvement in the CO2 balance of up to 7% can be achieved.
Development of ice protection systems
With the help of a series of tests and supplemented by numerical simulations – we develop customized ice protection systems for your applications. In doing so, we take into account not only special product features, but also the individual area of application.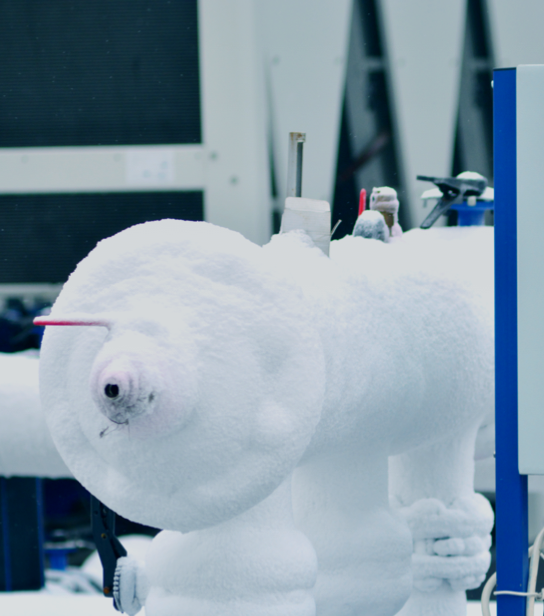 Test facilities & measurement technology
We use various ice wind tunnels and climatic chambers in Europe and overseas, enabling us to map a wide range of test scenarios for every industrial sector – including the Supercooled Large Droplets (SLD) test, which is important for the aerospace sector. We also perform on-site tests on equipment directly in the production environment.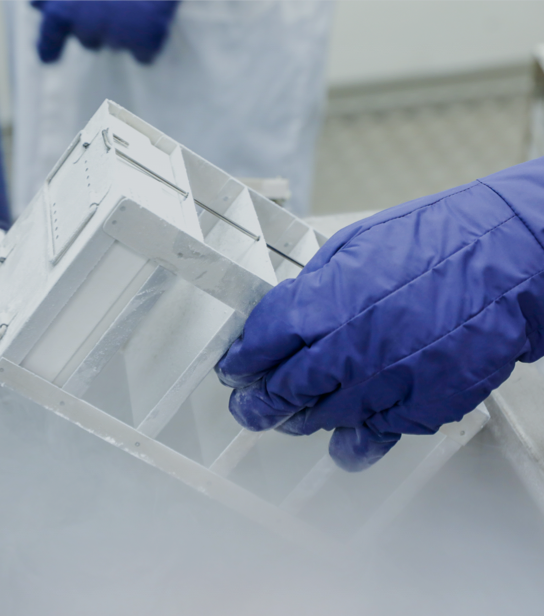 Ice wind tunnels can be used to generate icing conditions under controlled laboratory conditions. The channels spray water droplets and ice crystals into an airflow; the dynamics of icing on the test specimen can be observed and documented in detail.
In climate chambers, objects can be tested under controlled environmental conditions. During the test, temperature and humidity are periodically changed to analyze the effects of hot/cold cycles, defrost cycles or cold chain interruptions on the test specimen.
Our testing uses 3D measurement systems, including a photogrammetry system and high-speed cameras with real-time tracking capability. These allow static and dynamic recording of ice growth and deformation. In addition, we investigate heat transfer, pressure changes and wake turbulence with state-of-the-art measurement equipment.