Ice prediction, real-time detection and automatic de-icing
Reliable protection against ice formation
Our intelligent de-icing systems are designed for extreme applications where ice formation must be prevented at all costs. The systems detect and combat ice in an automated, power-saving and targeted manner within a few seconds – even before it is visible to the naked eye. For more safety, less downtime and increased profitability of your equipment and systems, including aviation applications.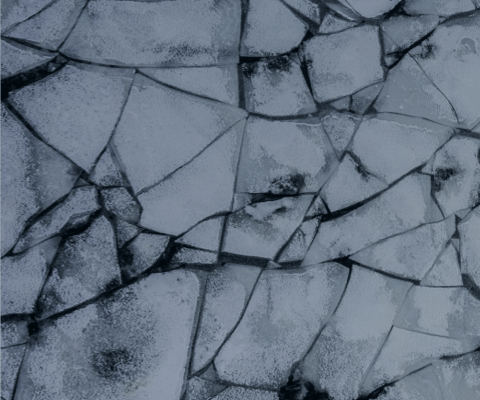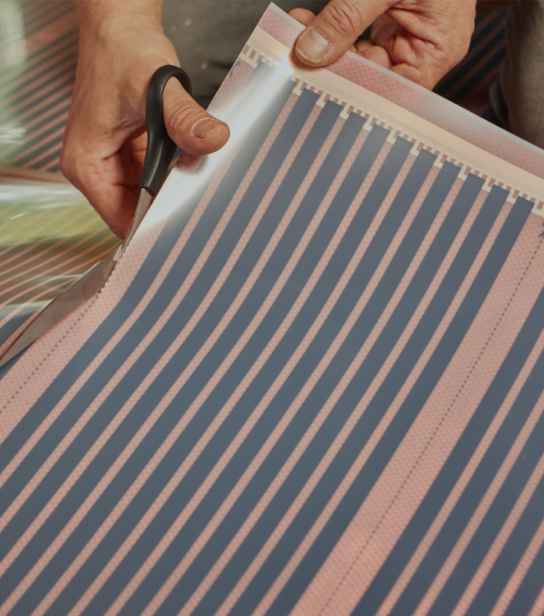 Advantages of our de-icing systems
Whether complex object geometry or demanding material: the de-icing system is suitable for every application – from refrigeration plants to wind turbines and the aerospace sector.
The functionality of our technology has been tested and validated with computer-aided simulations and in state-of-the-art test facilities under real conditions.
No hazardous chemicals are used for deicing. So there's no need to implement any elaborate work or environmental protection measures.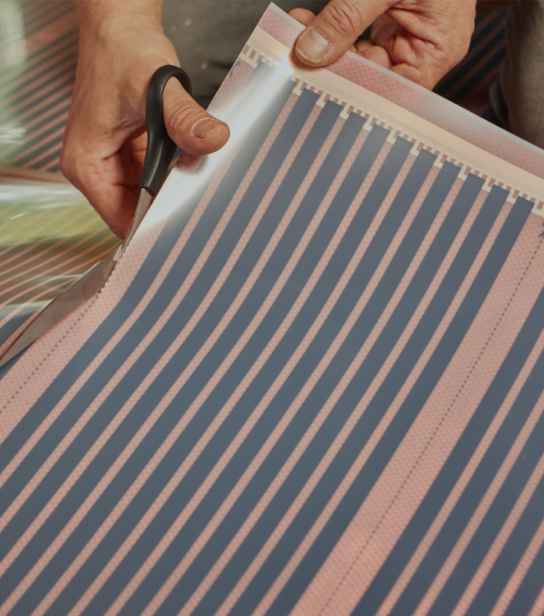 Coldsense de-icing systems combine risk assessment of icing with real-time detection and individually required heating power. The real-time and forecast data collected is fused using advanced AI algorithms and analyzed in seconds. If icing is imminent, the system automatically activates the de-icing module applied to the components.
Three-layer electrical heating elements are used for this purpose: the lowest layer serves as electrical insulation. The intermediate layer is conductive – there is a choice of various high-tech materials, including diamond-like carbon (DLC), indium tin oxide (ITO) and aluminum zinc oxide (AZO). The top layer is covered by a protective film that protects the heating elements from erosion, corrosion and moisture
Uniform heating
The heating elements of our de-icing systems are designed to heat the relevant surface area – unlike heating wires, which only cover selected areas. This means you can be sure that every component to which the heating elements have been applied is completely and evenly de-iced.
Customized design of the heating elements
The key to our system solution is the tailor-made design of the heating elements, which is optimally adapted to your application and requirements.
Anti-ice coating as a supplement
Upon request, we can also apply ice-repellent surface coatings to the components of your equipment and systems. Less ice and hoar frost settle on the coated surfaces – so less heating power is needed to keep your application ice-free. As a result, the de-icing system consumes less power or can be reduced in size.
More solutions against icing problems
More solutions against icing problems
Precise risk assessment using artificial intelligence.
Fully automatic early detection of ice formation with alarm function.
Innovative surface coating with ice repelling effect.