Fully automatic early detection of ice formation with alarm function
With the help of our ice detectors, you increase the operating time – and thus the efficiency – of the monitored objects. At the same time, you can reliably prevent icing-related property damage to equipment and systems.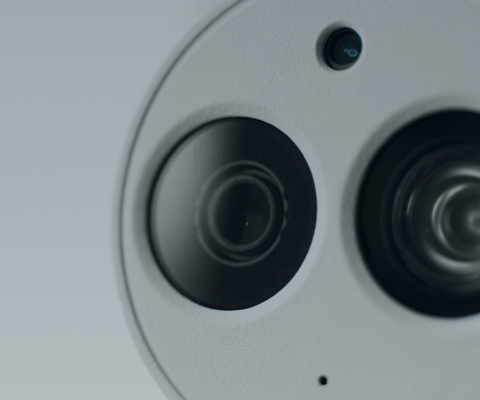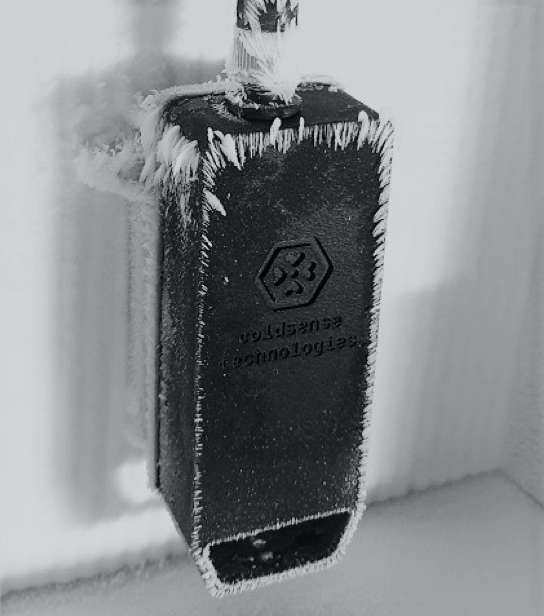 Advantages of our detectors
N

Robust, can be used anywhere
Our detectors are equally suitable for refrigeration plants (e.g. in the food, chemical and pharmaceutical sectors) and for outdoor applications. The functionality of the detectors in the full spectrum of real icing conditions has been scientifically proven.
Real-time analysis of local conditions is performed on a broad data basis. Thus, even the smallest amounts of ice are reliably detected.
The detectors can be integrated with little effort – both in new and existing plants and systems. Installation is simply carried out on the existing components.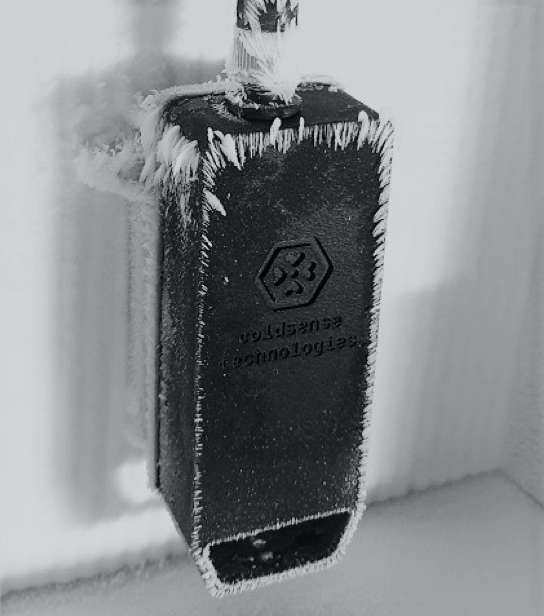 Coldsense's ice detectors use different measurement techniques to detect rough, mixed and clear ice:
The sensors build up a narrow electromagnetic field that changes with even minimal ice formation at the sensor. This change is precisely detected. At the same time, the sensors record the temperature as well as other thermodynamic variables, such as humidity, and in outdoor applications, wind speed. The measured signals or changes in magnitude are evaluated with the aid of modern AI algorithms.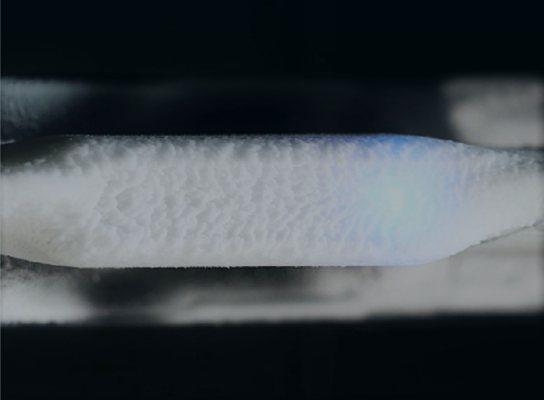 Real-time information
The detectors inform you in real-time about impending icing. For operators of refrigeration systems, this means that preventive defrosting at fixed time intervals is no longer necessary. Operators of air mobility applications also benefit: They can operate their aircraft out of sight and retrieve them with pinpoint accuracy if there is a risk of icing. The detectors also provide clear added value for operators of wind turbines: they do not have to shut down their turbines as a preventive measure in the event of icing danger, but can continue operation without restriction until a warning message is issued. Learn more about the application of our solutions in your industry here. Modularly expandable.
The ice detectors can be coupled with our products for ice prediction, ice prevention and automatic de-icing. This gives you an integrated system solution that optimally supports you in improving the performance of your application.
Compact, customizable design
Coldsense can adapt the design of the detectors to your application if required. Tell us about your requirements and we will design the perfect detection solution for you.
Lightweight and power-saving
Our smallest detectors, including control electronics, weigh less than 100 grams and operate on their own with a rechargeable battery. Since the Coldsense technology does not "tap" the power supply of your application, the performance of the monitored object is not reduced – an important advantage for flight systems with limited power supply, among others.
More solutions against icing problems
More solutions against
icing problems
Precise risk assessment using artificial intelligence.
Innovative surface coating with ice repelling effect.
Ice prediction, real-time detection and automatic deicing.